Posts for tag: crowns
By Michael H. Collins, DDS, PA
February 19, 2019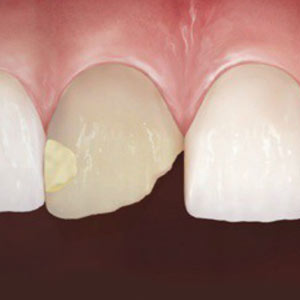 We've been treating one of your decay-prone teeth for some time with one filling after another. Each incident required a little more removal of decayed tooth material until now there isn't enough structure to support another filling.
We could remove the tooth and replace it with a bridge or a dental implant, both viable restoration options. But keeping the tooth if possible would be more beneficial in the long-run for your gums, bone and remaining teeth. If it still has a healthy and stable root, it's possible to permanently cover or "cap" the tooth with a life-like crown.
Crowns have been used for decades: the first were mainly composed of metal like gold or silver and later dental porcelain, a ceramic material that could be molded, shaped and oven-fired to resemble a real tooth. The earliest porcelains, though, were brittle, so a hybrid with a metal interior for strength and a fused exterior porcelain layer for appearance came into prominence.
Today, advances in materials have led to all-porcelain crowns strong enough to withstand biting forces. While the metal-porcelain hybrid still account for about 40% of crowns installed annually, the all-porcelain types are steadily growing in popularity.
Regardless of the type, though, the process for fitting any crown is relatively the same. The first step is to reshape the affected tooth so that the future crown will fit over it, followed by an impression mold of the tooth a dental technician will use to form a custom crown. Once the new crown has been prepared, we then permanently bond it to the tooth.
With a crown, you'll be able to enjoy normal function and have a tooth that looks as healthy and normal as its neighbors. Be aware, though, that your underlying tooth is still subject to decay — so diligent, daily hygiene and regular dental visits are a must. With proper care your newly crowned tooth can continue to serve you and your smile for many years to come.
If you would like more information on dental restoration options, please contact us or schedule an appointment for a consultation. You can also learn more about this topic by reading the Dear Doctor magazine article "Crowns & Bridgework."
By Michael H. Collins, DDS, PA
December 31, 2018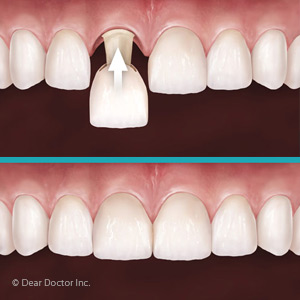 Restoring missing or unattractive teeth can often be a lengthy process. Months may elapse between initial teeth preparation and final placement to allow time for tissue healing and permanent crown manufacturing. During that period you will likely wear temporary (provisional) crowns to protect the teeth while improving function and appearance.
In the past, provisional crowns were fairly uniform. Today, though, there are provisional crowns available that conform exactly to a patient's individual mouth. These crowns not only enhance function and appearance, they're an excellent way to "try out" your new smile before the permanent restoration.
Customized provisional crowns are part of a concept known as "smile analysis." A new smile involves more than restoring affected teeth: we also consider the overall health of your mouth, the shape of your face, and your own desires and expectations. Your final smile design is a joint collaboration between you, our office and the dental laboratory that will fashion the final restoration.
There are a number of techniques for creating customized provisional crowns. Some techniques involve bonding tooth-colored materials like composite resin directly to the teeth. Others use impression models of your teeth to create an outline or shell that's filled with an acrylic material and then affixed to your teeth. The aim with any of these techniques is to produce a provisional crown that accurately reflects the final crown's appearance.
With these types of provisional crowns, we can see how the new teeth will look (their color, shading, shapes and proportions) against the gums, and if they appear to be in balance and harmony with the entire face, including your lips, jaws and facial contour. We can also evaluate how well the new teeth function as you chew, speak or smile.
It takes some extra effort to prepare customized provisional crowns rather than the more uniform version. But this effort is well worth it: by helping us anticipate more accurately how your new restorations will appear and function, customized crowns help ensure your new smile is an attractive and satisfying one.
If you would like more information on temporary restorations, please contact us or schedule an appointment for a consultation. You can also learn more about this topic by reading the Dear Doctor magazine article "Concepts of Temporary Restorations."
By Michael H. Collins, DDS, PA
May 26, 2017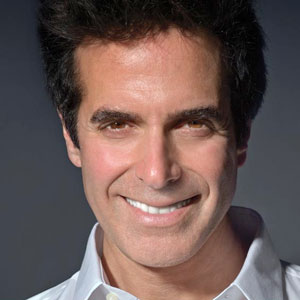 You might think David Copperfield leads a charmed life:Â  He can escape from ropes, chains, and prison cells, make a Learjet or a railroad car disappear, and even appear to fly above the stage. But the illustrious illusionist will be the first to admit that making all that magic takes a lot of hard work. And he recently told Dear Doctor magazine that his brilliant smile has benefitted from plenty of behind-the-scenes dental work as well.
"When I was a kid, I had every kind of [treatment]. I had braces, I had headgear, I had rubber bands, and a retainer afterward," Copperfield said. And then, just when his orthodontic treatment was finally complete, disaster struck. "I was at a mall, running down this concrete alleyway, and there was a little ledge… and I went BOOM!"
Copperfield's two front teeth were badly injured by the impact. "My front teeth became nice little points," he said. Yet, although they had lost a great deal of their structure, his dentist was able to restore those damaged teeth in a very natural-looking way. What kind of "magic" did the dentist use?
In Copperfield's case, the teeth were repaired using crown restorations. Crowns (also called caps) are suitable when a tooth has lost part of its visible structure, but still has healthy roots beneath the gum line. To perform a crown restoration, the first step is to make a precise model of your teeth, often called an impression. This allows a replacement for the visible part of the tooth to be fabricated, and ensures it will fit precisely into your smile. In its exact shape and shade, a well-made crown matches your natural teeth so well that it's virtually impossible to tell them apart. Subsequently, the crown restoration is permanently attached to the damaged tooth.
There's a blend of technology and art in making high quality crowns — just as there is in some stage-crafted illusions. But the difference is that the replacement tooth is not just an illusion: It looks, functions and "feels" like your natural teeth… and with proper care it can last for many years to come.  Besides crowns, there are several other types of tooth restorations that are suitable in different situations. We can recommend the right kind of "magic" for you.
If you would like more information about crowns, please contact us or schedule an appointment for a consultation. You can also learn more about this topic by reading the Dear Doctor magazine articles "Crowns & Bridgework" and "Porcelain Crowns & Veneers."